Twice in one week … don't get used to it!  However, I'm supposed to be doing coursework and, as any student will know, procrastination is a finely honed skill directly correlated to the amount of studying needing to be done!  Friends … now is the time to visit GGHQ … the housework will be up to date, there will be freshly made brownies available and, who knows, I may even have painted the ceiling that desperately needs some attention.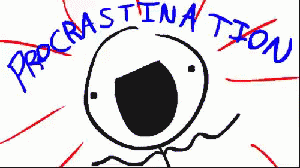 It's been a lovely Saturday here with Mr GG and the Junior GGs … we spent time with grandparents, we spent time together as a family and we got on with some chores that needed doing around the house.  I even managed to get my act together and do some candle-making … the results are setting at the moment.  I think Mr GG is hopeful that I'll be bitten by a candle-making bug … I love candles and nearly always have some burning in the kitchen while I work or at the table as we eat our evening meal together … it can be an expensive business! 
The clocks change here tonight … it heralds cosy dark nights, Christmas and winter … coats, hats, scarves and gloves have been brought out of the attic in preparation and the winter coats have been set out ready for the cold mornings.  The first frost has already taken me by surprise and, as every year, resulted in the school drop-off running late!  I love this time of year … I love the colours of the trees and walking through piles of leaves that rustle underfoot.  I love the promise that winter is coming and days when the cold stings our cheeks as soon as we go outside.  I love living in a country where we have seasons (admittedly sometimes all four in one day) and I love the anticipation of something new every few months … I'll be as excited when the clocks change in spring heralding longer days and lighter evenings.
A huge thank you to everyone who got in touch with me after my last blog post.  Thank you for the notes and cards that were sent to me, for the private messages that I received and for the words of encouragement.  It means so much to me.  I try to be as honest and open as I can be … I find it cathartic, and good practice as all too often I put on the "all is fine" face when I see people.
So, today is Day 31 of the Love Dare for Parents and the subject is 'Love Influences'.  As parents or grandparents or carers or teachers or, well, anyone who spends time with children we all have an influence on the little ones we come across.  It's up to us whether that influence is a good one or a bad one. 
I have a lovely memory of a dear uncle teaching me to jump in puddles when I was a wee tot … whether the memory is real or has been cobbled together from stories that I've heard I'm not sure but it's there … and I remember later in my childhood talking about it with him and he laughed saying he was a bad influence on me.  Not at all!  Jumping in puddles was fun … he was, probably unwittingly, teaching me to embrace times when life wasn't exactly as I would have liked it … he was helping me make memories that I treasure … and while nowadays a number of factors mean that I don't get to see him as often as I would like I still have those memories that I hold dear.
Everything I do has an influence on my sons … and, as I'm sure most parents will agree, that's not always a good thing.  When I'm tired or crabbit or stressed I show my children the side of my character that I'm not proud of … and those are the times when I have to go back and apologise to the boys, admitting that I've done wrong.  Those times, whilst not easy, can open the door to some of the most exciting conversations … times when I can talk to the boys about how I have so much to say sorry to God for as well as to them … times when I can tell them, again, that although the consequence of sin is death that Jesus has paid the debt once for all. 
The Dare for today is to make a list of Christian books, music and movies that will inspire and encourage my sons over the next years.  To be honest, I find that hard … when it comes to books I have lots … I've always loved reading and since becoming a wife and then a mother I've read many books about becoming better at the roles I've been given.  I originally was going to say that I've been really restrained lately and have managed not to buy any books for the past couple of months in order to catch up with reading pile … but, *hanging my head* I have to admit that I'd forgotten a book I'd bought this week and am really excited to read … 'Fingers in the Sparkle Jar' by Chris Packham.
So, as a reader myself, I've naturally tried to cultivate that love in my sons and, yes, they all do enjoy reading … but I'm at a loss at how to encourage them to read more Christian books … I wonder if I've truly looked enough and searched for Christian books that will grab their attention and encourage them as they grow older.  A couple of years ago the Topz Books were a big favourite with the Juniors and one of the first choices when it came to curl up reading together times.  But, time passes and, certainly the older two, have moved past that stage … I need to find something that they can relate to at the stage they are at now in their lives.  Any readers who have recommendations I'd love to hear them!!
 The music side will be left to Mr GG … whilst we both love music Mr GG listens to more Christian music than I do … he writes and sings his own songs too … I'm sure there's an album hidden somewhere ready to be recorded at some point!  However, I digress … I think, as part of our teamwork, I'll delegate that part of the dare!
Movies?  Well, I think that's something we can look into together … we love a movie night with the boys … a big bowl of popcorn, duvets downstairs and curled up together on the big settee … recipe for a lovely evening!
So, another day is ending … one horribly tired boy is nearly in bed, another is playing in his room and another is out with Mr GG.  Can't forget that the clocks change tonight which used to mean an extra hour in bed but these days, and for most parents, means an extra hour of children!!  Sleep well folks …