In my last blog post I mentioned that this week was anti-bullying week.  Son No3 duly went to school in his odd socks …  
This week also ends with Children in Need … a really worthy cause and something that most children love supporting.  All three Junior GGs have gone off to school in casual clothes.  This pleases me not least because it means a couple less white shirts to wash this week! 
The boys all had to pay to dress down and there are different things going on in school throughout the day.  However, Children in Need day comes with an element of fear for one of the Junior GGs who has a phobia of anyone dressed up … last year we unwittingly walked into one of our local supermarkets to be greeted by someone dressed as Pudsy which resulted in him bolting out in terror … this year said boy refuses to go into any shop before Mr GG or I have checked it's clear of danger!
Ah yes, it's been a quick week, this post should really have been written a good few days ago but time left me behind.  It's been a week of meetings with teachers, psychologists and other professionals … weeks like that, I find, are exhausting both mentally and emotionally.  It's been a week of decisions too and changes are afoot within GGHQ … watch this space for more news in the next few weeks!
So, Day 35 of the Love Dare for Parents is all about love rejoicing in the truth and it uses the words of Proverbs 11:19 to guide our thinking.  I feel challenged as a Christian mum as to what I praise my children for.  Am I as quick to praise my children for walking in God's ways?  Or am I quicker to praise them when they get good results from school, or do well in a race?  I've always tried to encourage my boys, I don't know if they would say the same especially when I'm asking them for the 8 millionth time to tidy their rooms (maybe a slight exaggeration … or, on second thoughts, maybe not).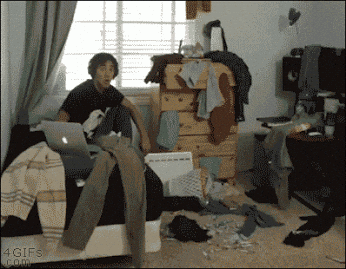 I've said many times that my desire for each one of the Junior GGs is that he grows up to become a man of God, someone who's heart is focussed on doing what God wants him to do.  I really hope that I'm encouraging these traits in my sons, encouraging them in their spiritual journey and not hindering them.  I hope that I set an example to them that is good and God-honouring and not nagging and grumpy.
The dare for today is to identify a Godly trait in my sons then find a Bible verse which encourages them.  I've not completely done it yet.  I will though.  It's a dare which I'm enjoying, I like the idea of finding a verse of Scripture for each child which I can use to encourage him. 
And in the meantime, I'll be making a concerted effort to make sure that I practise encouraging the boys both for their positive personality traits (of which there are many … I'm a biased mum!) as well as their achievements.  [Whilst writing this I received an email with yet another positive referral from school for one of the Junior GGs … proud Mum]
So, onwards towards the weekend … Friday night is a busy night in GGHQ and we have no great plans for the weekend but it is time spent together … family time both with our biological family but also with our church family … something I never fail to look forward to.
Happy weekend one and all!