Oops, I've done it (yet) again!
And once again I make no apologies! Life in GGHQ has changed radically over the past months. A long-held dream came true at the end of December when the three Junior GGs were removed from school and our family started the adventure of home education. Whilst I expected HE life to be busy and full-on (it was anyway!) I had no idea it would be quite so all-consuming … and I couldn't be happier!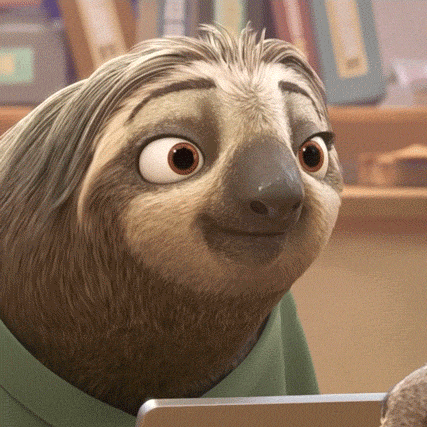 So, rather than drag on the Love Dare for Parents for ever I have decided to use this post to cover the last three dares. I enjoyed reading each of them, they gave me pause for thought as they encouraged me to look ahead to the, rapidly approaching, future.
The titles of the last three days of the Love Dare are: Love Liberates, Love Never Fails and Love Leaves a Legacy.
Love liberates! That's not an easy thought … just this weekend the youngest of the Junior GGs has gone off to BB camp. It is the first time he has been away without any of us with him. Other years at BB camp he's had his dad or brothers around. I don't like it. Not a bit. My world feels all wrong without all my chicks and Mr GG around me. I know I have to get used to the thought of my sons leaving home and moving on in the world but, oh dear, I don't like it!
When the Junior GGs were tiny I used to take them along to a toddler group. Quite honestly, I found it one of the hardest things to do … I knew many of the other parents but I find groups of people quite intimidating and often end up wandering about on the outskirts trying to think of a way to join in conversations … I'm painfully shy and unconfident … something I think some people who know me don't realise because, like many others, I try to hide it. Anyway, this isn't about me … the toddler group was all about my sons … I knew that it was good for them to be amongst other children and I did find it helpful at times.
One of the things I remember clearest was an older mother saying that our role as parents was to spend eighteen years preparing our children to live independently of us and that no matter how much we prepared our children we were never quite prepared ourselves.
Eighteen years seemed like nothing to worry about as I sat holding my teeny tiny son in my arms, cuddling him extra close because I couldn't imagine ever reaching the stage of him wanting to live independently of me.
And yet, here I am, more than fourteen years have passed in a flash!
The Dare for day 38 was to give an added responsibility or privilege to each child. I'm pleased to say that, in their own ways, the boys are quite independent. From cooking to dealing with laundry to emptying bins to shopping … each one of the boys has his own strengths which we encourage whilst gently persuading him to try tasks that he is maybe not quite so adept at. I guess, my aim is that the house could run as efficiently with or without Mr GG and I at the helm. I'm not quite at the stage of wanting to give it a go though … one step at a time!
In Day 39 we are reminded that love never fails. I have often felt overwhelmed when looking at my sons at the strength of love I feel for them. I guess that was exhibited quite recently when one of my sons was being picked on by some kids at a local shopping centre … there is nothing quite like the passion of a mama tiger! And yet, my love pales into insignificance when compared with how much God loves the boys. Wow! I can't imagine anyone loving my boys more fiercely than I do. I can't imagine anyone taking more delight in them, treasuring their hugs, their love, their individuality more than I do … but God does.
Another thing that often challenges me is, not only my unconditional love for my children but their unrelenting love for me. When I yell because they've forgotten to put a sock in the laundry or something equally ludicrous, instead of saying thank you that they actually put the laundry on to wash … well, it's not a proud moment … but, when I go back and say sorry I am never greeted with anything less than a hug, an "It's OK Mum", an "I love you"… they love me and accept my flaws, that doesn't change! Wow again!!!
So, the challenge for Day 39 is to reflect on God's love for you and consider that as much as you love your children, God loves them even more. Then, to tell your children that you love them, no matter what. What a fantastic dare! Tell your children you love them … don't assume that they know because of your actions (though those are important) … sometimes it means more than you can ever realise just to hear "I love you, just as you are" from your parents.
Finally we reach Day 40, Love Leaves a Legacy, the last day of our journey. I love this quote so much:
'There are no 'perfect parents' – only good men and women who love their children to the very end.' (The Love Dare for Parents, Kendrick Brother Production, 2013, p196)
That's me! I'm not perfect, never will be but I am passionate about being a mother. It's a role I don't take for granted. I'm grateful for the children that God has given me … those here with me now and those that are safe in heaven. My role as mother is one of the highest callings God could have given me … what a privilege.
I think this whole book has been about leaving a legacy for my children, however, the final challenge of the book is to read Psalm 71:18 and write a legacy letter sharing my faith, values, love for my sons and hopes for God's blessings on them and their children after them. I've not written mine yet, but I will … and I hope that my sons are aware of the contents already.
So even to old age and grey hairs,
O God, do not forsake me,
until I proclaim your might to another generation,
your power to all those to come.
Psalm 71:18
So, our journey through the Love Dare for Parents has ended. Thank you for bearing with me … a book which should have taken 40 days ended up taking two years!
I'm planning passing on this book to another Mum I know who sees motherhood as a high calling from God (you know who you are!). I'll be back, eventually, to work through a wonderful book which I've recently read … 'The Lifegiving Home' by Sally Clarkson … it's part of a trilogy of books, well recommended!
Naomi Mizon is a participant in the Amazon EU Associates Programme, an affiliate advertising programme designed to provide a means for sites to earn advertising fees by advertising and linking to Amazon.co.uk